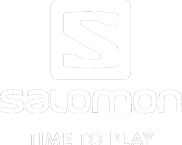 Disconnect yourself from the stresses of modern life and reconnect with nature.
Salomon's passion for the outdoors began at their creation in the French Alps in 1947 and has been at the heart of their products ever since.
Driven by their pursuit of the best materials, technologies and craftsmanship, Salomon aim to help you unplug, unwind and rediscover your sense of freedom.


Go forth and conquer the trails with Salomon's hiking, outdoor and trail running collection.

Designed to tackle technical terrain and steep descents with ease, Salomon will give you the confidence to freely enjoy and challenge yourself in the great outdoors.